The wedding is in three hours. I'm going to the hotel right now, to get keys for the bridal suite.
Update: Here is a selfie that Katie and I took while in line, during the bridal procession.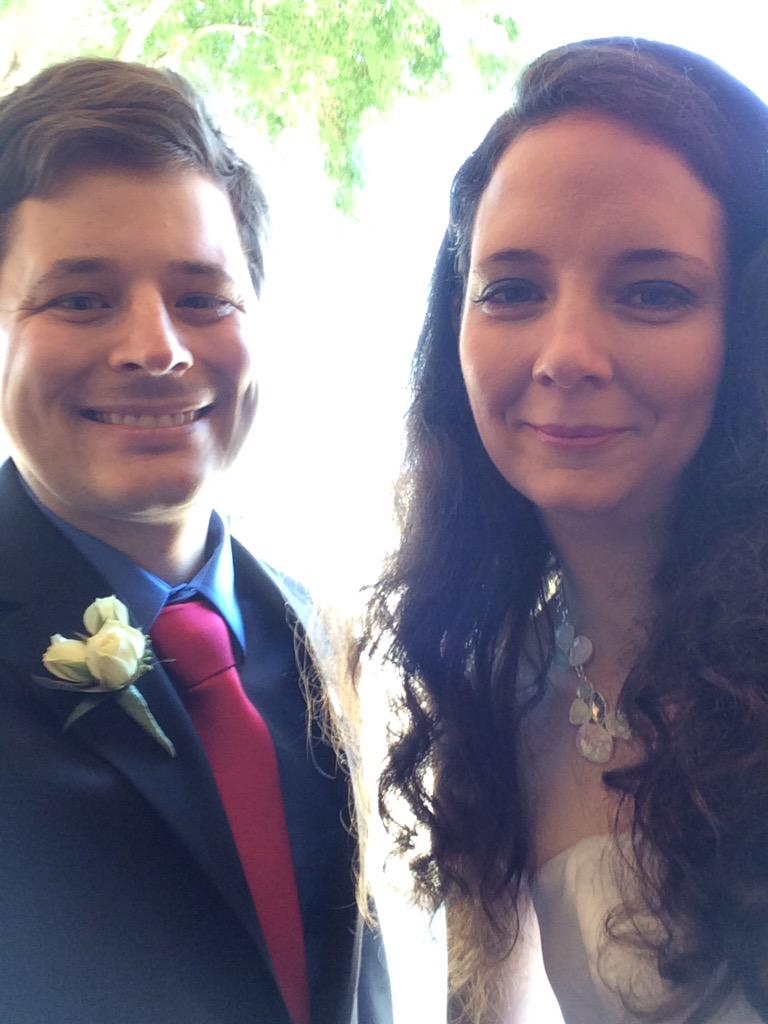 I just finished editing the bachelor party video from yesterday, and it is awesome. It goes up on my channel on Monday.