It's Halloween! Because I'm in charge of candy distribution this year, I made sure to buy nothing but king-sized candies.
Originally, my costume was going to be Tim Allen from
The Santa Clause.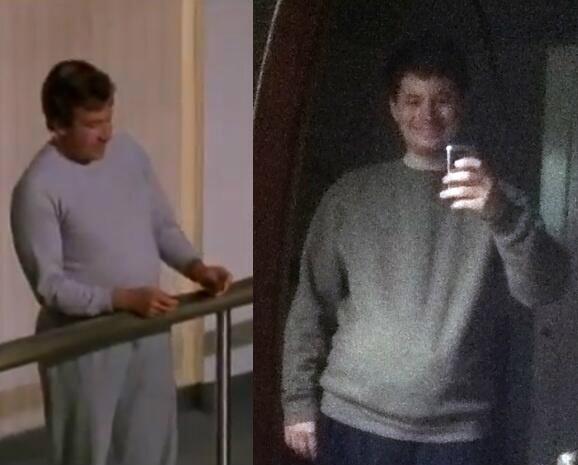 But I don't have gray sweats, so that costume idea had to be thrown out. After going through the clothes that belonged to the previous owners of my house, I found a bathrobe. I combined it with my red gloves from Canada to get a boxer costume.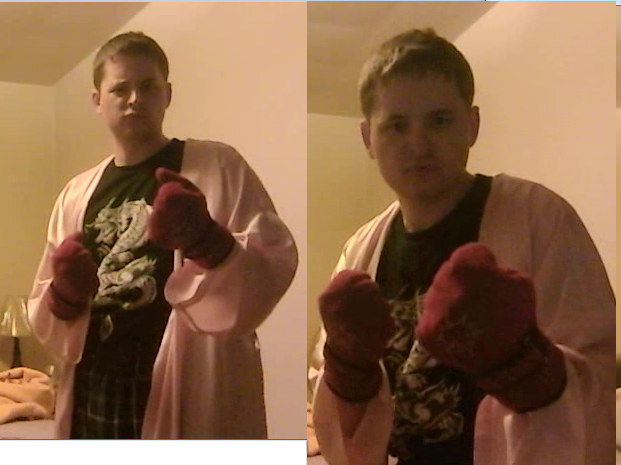 Far too late, I realized I would have made a very nice Alexandra Roivas from
Eternal Darkness: Sanity's Requiem
. Or maybe a tough guy from a motorcycle gang.